Designed for visitors and potential buyers in mind, PasoRoblesWineries.net offers convenience and practicality with its new mobile site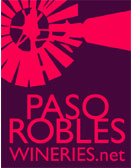 Whether you are looking for wine properties in Paso Robles to visit for an afternoon of wine tasting or thinking about purchasing your very own vineyard or winery business, the experts at PasoRoblesWineries.net have just the tool to make your search a bit more user-friendly with their new mobile site, www.PasoRoblesWineries.net.
Unlike mobile apps that typically tend to clutter up space on Smartphones and tablets, this mobile site is convenient and quite helpful – it even allows users to access step-by-step directions to wineries and other locations if they happen to lose connectivity when traveling along the back trails of the Paso Robles landscape.
"Check out our mobile site at www.PasoRoblesWineries.net on your Smartphone and find a comprehensive list of Paso Robles wineries, lodging establishments and restaurants including directions, virtual tours, wine tasting notes and much more," says Lauren Lekai, site owner and developer.
Wine & vineyard properties and more
Want to go wine tasting or explore wine and vineyard properties for sale in the Paso Robles wine region? Click on the link that shows an extensive list of wineries or visit one of the many winetasting trails. Trying to find current happenings in the Paso Robles area? Check out the calendar of events link.
"We even have a live feed of current events that allows visitors to go to the website and see what is going on in Paso Robles at any given time," says Lauren. "The live feed also streams to 16 other sites such as Paso Robles Daily News, KSBY, and Eventful. Accordingly the event information is more reliable since the wineries only need to update their information one place, from their own winery websites and their events get broadcast out across the Internet."
Find all the best that Paso Robles has to offer
Craving some great food? Check out the Good Eats section of the site – whether you're looking to start your day with a delicious breakfast, find a local cheese shop that prepares picnic lunches to take along on your travels, or settle down for dinner at one of the many specialty restaurants in the area, the mobile site is your best link to all things good to eat in the Paso Robles area.
And that's not all. Search the site to find the best the area has to offer, from breweries and pubs, cheese shops and delis, coffee and tea shops to the best places to find sweet treats and taste the finest olive oils – it's all available on the website.
If you're like most people who visit the Paso Robles wine region, a day trip is simply not enough. Plan to stay a night or two – or make it a true vacation with a week of activities and sight-seeing in Paso Robles and the surrounding areas. Find the best offerings of hotels and motels, from budget-friendly to luxury as well as bed & breakfast offerings, vacation home rentals and even RV and tent camping sites and parks.
There's little doubt that a stay in the Paso Robles wine region will have many visitors thinking about taking up permanent residence or considering the purchase of a winery, a vineyard, or vacation home – it's happened with more than a few of our local vintners!
Pasorobleswineries.net is a full service website designed to help users map out a perfect vacation to the Paso Robles wine region. With the goal of creating a mobile (Smartphone, tablet) and desktop-friendly way for visitors and potential home and business owners to find wineries, eateries and accommodations in the area, Lauren Lekai and her team created a site that allows visitors to enjoy the convenience of a virtual assistant.
Lauren has worked with leading designers to track your location and give you turn-by-turn directions directly to the nearest winery – all this at your fingertips. The site includes a complete list of area wineries, not just the ones driven by advertisers, to give consumers the best ability to plan the perfect trip.
With a background that includes large data field management and marketing for regional to Fortune 500 companies, Lauren was inspired to start her website and mobile site in her hometown. Set up on an open-source platform with a community of mobile sites, PasoRoblesWineries.net allows Lauren and her team to add new features and widgets as they are created, ensuring the most up-to-date and relevant information possible on the Paso Robles wine region. It also allows them to point or share each individual winery's site to other websites such as a Chamber of Commerce. In our new "share" economy such as Uber and Airbnb, this open source or "sharing" benefits the end user, the winery and the host website.
With more than 7,000 visits per month and growing, the pasorobleswineries.net mobile site includes links to the websites of wineries and other establishments in the Paso Robles wine region, description of the wineries, and a live map program to get you where you need to be. Unique to the site – the ability for wineries to include digital tasting notes on their mobile sites, allowing users to take and send their tasting notes on wines being poured at individual wineries to themselves and to share with friends.
For information on buying or selling a winery in San Luis Obispo County, call the Pacifica Wine Division at (805) 237-4040.