Following land purchase, there is the need for a professional to manage vineyard property. Though a new vineyard owner's intentions are crucial to setting goals, it's the experienced and educated vineyard manager who can create a strategy to reach those goals and to oversee day-to-day operations.
What to look for in a potential vineyard manager
Bill Kesselring, owner of Kesselring Vineyard Consulting & Services, Inc. advises new vintners to pay attention to licensing, education and experience when choosing a manager.
"There are only a few of us who have years of education and licensing to call ourselves experts in this industry," Kesselring says. "When you're considering who to hire to manage your vineyard, look at credentials, who they've worked with and what they've done."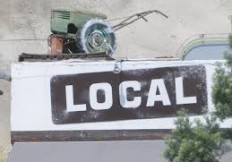 WineMaker Magazine encourages vineyard owners to hire a local expert rather than someone from outside the region.
"It may be better to choose a local vineyard expert over a 'flying vine consultant,'" Wes Hagen of WineMaker says. "Vineyard consultants that travel the whole world are generally very expensive and lack the specific expertise to make suggestions for your exact location, climate and soil types … I'm suggesting looking for someone who makes their money and reputation locally. Not only will you be getting advice from someone whose reputation is based on what they've done in your region, but they will also be available (and responsible) to make a return visit easily to check up on how you're following through on your homework."
Make sure your vineyard manager knows the idiosyncracies of growing grapes
Kesselring is headquartered on the Central Coast, but he started his work up in Napa, Sonoma, and Mendocino counties before moving south and adding San Luis Obispo, Monterey and Santa Barbara counties to his repertoire. His work on a wide range of properties and markets has given him unique insight into the field.
"I've worked on over 30,000 acres of grapes in my career so far and even consulted on wineries in the Midwest, so you learn that each vineyard — its soil, climate, fruit, and the goals of the owner — requires its own strategy for success," Kesselring says.
An experience vineyard manager will create a vineyard-design plan that includes every aspect of the vineyard in his or her care, including pre-planting, irrigation and proper plant installation.
Daily vineyard management includes operation oversight, managing skilled labor, and coordinating the product with vendors.
"We can give you a block design layout, what rootstock will grow best in your soil, basically a whole vineyard layout," Kesselring says. "What happens when you do things right first, you're going to get to develop a vineyard that's within your budget and business plan. If your plan is production then we're going to create a plan that is very different from someone who wants to plant the best Cabernet ever. We approach the project, develop a business plan — if a plan already exists, we help fine-tune it — that's what you get when you hire someone with the experience and education to do the job right."
For more information on vineyard management, go to kvcsinc.com.