Soil quality, along with a reliable water source, are the two most important details of a successful vineyard. With that in mind, Bill Kesselring, owner of Kesselring Vineyard Consulting & Services, Inc,one of the few services that has a Ph.D. soil expert on staff, says the first call to a soil professional should be made before purchasing property. Skipping that step can mean starting from scratch several years later to repair mistakes made during that initial phase of vineyard ownership.
Why is it important to ascertain soil quality before purchasing vineyard property?
Good grapes spring from nutrient-rich soils and water, so that is the place new vintners are advised to start in their search for the right vineyard property.
And though many in the area know a thing or two about the wine industry, it's by hiring an experienced, educated professional that wine goals are reached.
"A vineyard is only as good as its soil. If you have a bad soil, it's hard to grow a great grape," Kesselring says. "Soil and water — that's where a vineyard starts."
When should you hire a soil expert?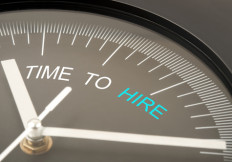 Kesselring, whose clients include some of the biggest names in wine, such as Justin Winery, Halter Ranch Vineyard and others, said he's been called in after property purchases and been forced to deliver bad news that could have been avoided for several thousand dollars.
"I've had to tell people after they've bought $4 million properties they couldn't do anything with it," Kesselring says. "Generally, the proper way to do it is during the escrow process — call a consultant during the due diligence before you own the property and do a valuation. I'll do a water sample and a soil sample to inform you on whether you will be able to do what you want to do with the property.You're basing your entire investment on what the soil holds, so it matters not to skip this step."
What does a land survey include and what is the cost?
The survey before purchase involves pulling cores of soil from across the property. After the land purchase is made, it's time for phase two of the soil survey. That costs a bit more money, between $200 and $400 per acre. The price depends on the land. A flat piece is faster to assess, while hilly acreage takes more work.
Kesselring's team, for example, does a soil write-up at that time. That includes mapping the property and surveying the soil structures. It's about chemistry and structure, texture, depth, and properties — that information leads to vineyard design.
For more information on soil quality, go to kvcsinc.com